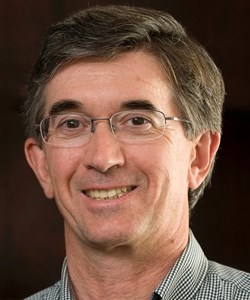 Michael Brzezinski, Ed.D.
Vice President, Global Partnerships and Programs
(765) 494-9399
Mike Brzezinski joined Purdue in 1993 as director of International Students and Scholars.  Prior to joining the Boilermakers Brzezinski studied and worked in China, two years as an exchange student and five years as an administrator and teacher for an American educational company, Educational Services Exchange with China, Inc. (ESEC). Brzezinski also worked at the University of Houston (UH) for five years as an international student counselor.  He received his educational doctorate at UH in Educational Leadership and Cultural Studies in May 1993.
While at Purdue Brzezinski has spearheaded and implemented an international student recruitment strategy that increased undergraduate enrollment from abroad from less than 700 students to more than 4,000.  In 2005 he was promoted to associate dean with additional duties leading to an expansion of educational collaborations in China. He served as interim dean for International Programs from 2009-11 before being appointed as dean in 2011.  As dean he expanded the Study Abroad Intercultural Learning grant program and spearheaded a multi-year, multi-million dollar study abroad scholarship program that led to a near doubling of undergraduate student study abroad participation.  In 2016 Brzezinski launched the Center for Intercultural Learning, Mentorship, Assessment and Research (CILMAR).  CILMAR has not only successfully infused intercultural learning (ICL) outcomes and assessment into all aspects of study abroad, but is also beginning to integrate ICL into on-campus curricula.