PURE
Purdue Undergraduate Research Experience (PURE)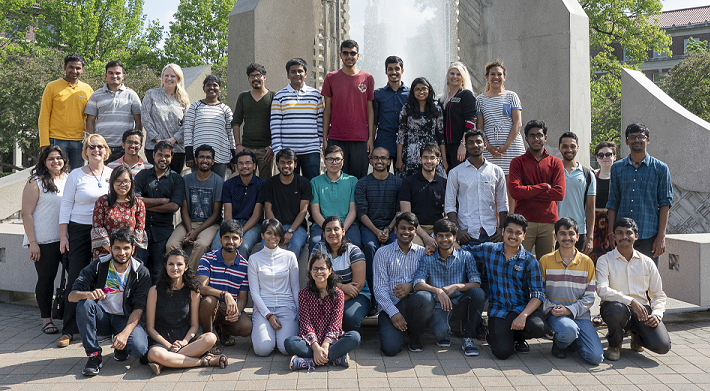 Purdue Undergraduate Research Experience (PURE) is nine-week summer program in partnership with three Indian Institutes of Technology: IIT Madras, IIT Bombay, and IIT Hyderabad. Through the program, which ran from 2016 to 2020 and is currently on hold, top students in BTech programs or dual-degree programs are matched with Purdue faculty to work on summer research projects. PURE was created in 2016 as a mechanism to raise interest in Purdue graduate programs among high-students from IITs and foster collaborations in research and education by strengthening institutional partnerships—including department-to-department and research group-to-research group activities—while providing substantive research experience to top Indian undergraduates. 
Participating Departments and projects
The below project list for summer 2020 provides a sampling of the types of innovative projects in which students were engaged.
Agricultural & Biological Engineering
Chemical Engineering
Chemistry
Civil Engineering
Electrical & Computer Engineering
Mechanical Engineering
Nuclear Engineering
Physics and Astronomy